Belay devices, descenders, ascenders for ropes course
The ropes course , combining adrenaline and nature, appeals all over the world. The key ? Reliable equipment. Our belayers, descenders, and ascenders guarantee this essential safety to the experience.
Each tool plays a determining role. Insurers allow controlled descents. The descenders regulate the speed, and the ascenders prevent unexpected slipping, reinforcing the safety of the activity.
Our engagement ? Maximum quality and safety. All of our equipment undergoes rigorous testing, meeting the needs of professionals and amateurs alike.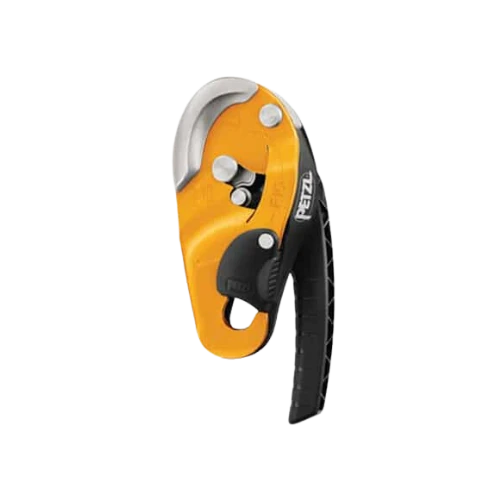 Key equipment for ropes course
Discover our selection of essential products for ropes course , ranging from robust belayers to smooth descenders and effective ascenders.
Insurers for ropes course
Descenders for ropes course
Blockers for ropes course
Insurers guarantee a controlled descent, minimizing risks and providing a safe experience.
These devices allow a smooth descent and are essential for regulating the speed of descent.
Designed to prevent the rope from sliding in an unwanted direction, rope clamps are crucial for safety.
A complete range of equipment to meet all your ropes course needs, from harnesses to carabiners.
Do you have a project to create a park or need new activities?
Don't wait any longer to benefit from personalized support Your frequently asked questions
We are here to answer all your questions, don't wait any longer to make an appointment with a project manager.
How to choose the right insurer for ropes course ?
It is essential to choose an insurer adapted to your weight, the type of rope you are using and the specific conditions of your ropes course course.
What is the difference between descenders and ascenders?
Descenders regulate the speed of descent, while blockers prevent the rope from sliding in an unwanted direction.
Are ascenders necessary for all ropes course courses?
Not necessarily. However, they are essential for more technical courses and for those that require great precision.
How do I maintain my ropes course equipment?
It is vital to regularly check for wear, clean and properly store your equipment to ensure its durability and efficiency.
Make your request for information below so that a leisure advisor can respond to your needs quickly
In the exciting ropes course industry, the importance of top quality equipment cannot be underestimated. Each participant, whether amateur or professional, seeks safety and reliability above all. This is where our belay devices for ropes course , descenders and ascenders come into play. Designed to provide an exceptional experience, this equipment is both robust and intuitive.
ropes course belay devices, essential for any descent, are meticulously designed to provide a controlled experience, giving you the confidence to fully enjoy your adventure. At the same time, our descenders for ropes course guarantee unrivaled fluidity, allowing users to regulate their descent with precision. Finally, blockers play a crucial role in preventing unwanted slipping, thus enhancing the security of each user.
Beyond these flagship products, we strive to provide a complete range of ropes course equipment. Each product is carefully selected to meet the diverse needs of the ropes course community. Through constant research, extensive testing and feedback from domain experts, we ensure that every item in our catalog is not only compliant with industry standards, but also adapted to changing market expectations.
By choosing our ropes course equipment, you choose quality, durability and performance. Dive into our range and discover how we are redefining the standards of ropes course , one adventure at a time.