Storkeo turns the passion of bowling into reality, creating modern and innovative lanes for an exceptional gaming experience.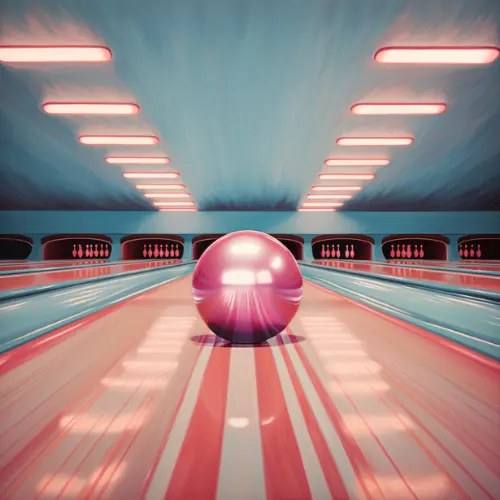 At Storkeo, we embody excellence in bowling alley manufacturing. Combining the latest technology with timeless design, each track is designed to provide players with an immersive and seamless experience. With particular attention paid to durability, efficiency and player comfort, our facilities are the preferred choice of leisure professionals around the world. If you are looking to integrate bowling into your leisure space or renew an existing installation, Storkeo is the ideal partner.
Don't miss out on our new products and trends
Do you have a project to create a park or need new activities?
Don't wait any longer to benefit from personalized support When it comes to designing and building bowling alleys, Storkeo is the leading name in the leisure industry. With years of experience, we have perfected the art of creating bowling facilities that stand out not only in design, but also in functionality. Storkeo's international reputation is based on a combination of technical expertise, constant innovation and an unwavering passion for the game.
Each bowling alley manufactured by Storkeo is designed to provide an optimal playing experience. The perfect balance between advanced technology and high-quality materials guarantees smooth playability, rock-solid durability and impeccable aesthetics. By choosing Storkeo, you not only choose a quality product, but also a dedicated team that understands the nuances of bowling.
Bowling is more than just a game. It is an experience, a meeting place, an entertainment space. Storkeo is committed to transforming every space into a memorable place. Our bowling projects span the globe, serving both bustling urban areas and popular vacation destinations. Our global footprint is a testament to the trust that leisure professionals place in the Storkeo brand.
Additionally, as a leading active leisure company, our service catalog is not limited to manufacturing alone. We offer a one-stop shop for all bowling needs: from real estate research to find the perfect venue, through design and construction, to multi-technical maintenance, and even the supply of spare parts.
In conclusion, if bowling is at the heart of your project, Storkeo is the essential partner. With proven expertise, unwavering dedication and a passion for the game, we are ready to transform your bowling vision into a tangible, prosperous reality.