ropes course is a passion for many adventurers around the world. Behind this thrilling activity, safety is a major concern. Our ropes course airbags meet this requirement, providing robust protection for all participants.
Quality is at the heart of our products. Made with cutting-edge materials, our airbags guarantee optimal shock absorption, adapted to different ropes course configurations. Peace of mind is assured with every jump or fall.
In a constantly evolving sector, innovation is essential. Our airbags, the result of in-depth research, symbolize this progress. We are determined to raise the bar for safety while preserving the essence of adventure.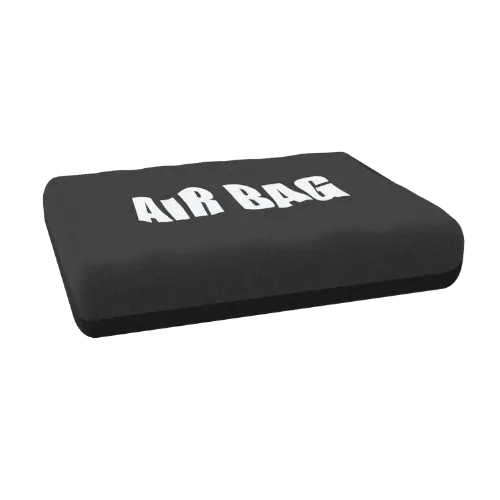 Each airbag has been designed to provide maximum shock absorption, whilst being easy to install and maintain. Perfect for professional ropes course installations.
Made with quality materials, our airbags are designed to withstand multiple uses without losing efficiency.
Designed for hassle-free installation, they accommodate various ropes course configurations.
Thanks to advanced technology, our airbags provide maximum safety in the event of a fall.
Our airbags are low maintenance, making them ideal for regular use.
Do you have a project to create a park or need new activities?
Don't wait any longer to benefit from personalized support Your frequently asked questions
We are here to answer all your questions, don't wait any longer to make an appointment with a project manager.
What is the average lifespan of a ropes course airbag?
Our ropes course airbags are designed to last several years with minimal maintenance, depending on frequency of use and storage conditions.
Can airbags be personalized according to our needs?
Yes, we offer customization options to accommodate different ropes course configurations and specific safety needs.
What level of safety do our airbags offer?
Our ropes course airbags meet the highest safety standards in the industry, providing maximum protection in the event of a fall.
How to maintain and clean airbags?
Our airbags are designed to require minimal maintenance. A simple cleaning with soapy water and air drying is enough to maintain their performance.
Make your request for information below so that a leisure advisor can respond to your needs quickly
The ropes course , this aerial activity in the great outdoors, has grown in popularity in recent years. It captivates with its mix of adrenaline and adventure, allowing participants to overcome obstacles while enjoying breathtaking views. However, with this rise in popularity comes increased responsibility for security. This is where ropes course airbags come into play.
An essential element for any ropes course , airbags provide enhanced safety. Whether for novices taking their first steps at height or experts seeking new challenges, the need for reliable safety equipment is imperative. Our ropes course airbags have been precisely designed, incorporating cutting-edge technologies to ensure maximum shock absorption in the event of a fall.
In addition, beyond their primary protective function, these airbags also stand out for their durability. They are the result of years of research and development, using the best materials available. ropes course industry deserves quality equipment, and that's what we offer. Whether you are an adventure park operator or an enthusiast, our ropes course airbag are designed to meet your needs for ropes course safety , ropes course equipment , and ropes course protection .
Finally, our commitment does not stop at providing high quality equipment. We also strive to raise awareness of the importance of safety in ropes course . After all, an adventure is more enjoyable when it is undertaken safely.