The ropes course is an exciting adventure, combining adrenaline and nature. The ropes, essential, ensure safety while guaranteeing fluidity and agility among the trees.
Our selection of ropes is rigorous. Tested for strength, flexibility and longevity, each rope meets high industry standards, ensuring peace of mind use.
Investing in quality rope is essential. The difference between a memorable experience and a simple activity is the reliability of the equipment. For us, quality and satisfaction are at the heart of our concerns.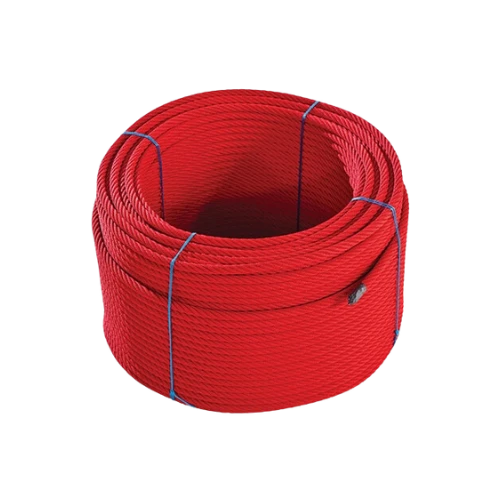 Discover our range of ropes specially designed for ropes course , guaranteeing a safe and memorable experience.
Ropes specially designed to withstand the challenges of ropes course , providing maximum durability.
Each rope is tested to ensure optimal user safety.
Our commitment is to provide the highest quality ropes, meeting all professional standards.
Our ropes are designed to provide comfortable grip and optimal glide, reducing hand fatigue and improving the overall user experience.
Do you have a project to create a park or need new activities?
Don't wait any longer to benefit from personalized support Your frequently asked questions
We are here to answer all your questions, don't wait any longer to make an appointment with a project manager.
What is the average lifespan of ropes course ropes?
The average lifespan of our ropes course ropes is 5 to 7 years, depending on use and maintenance.
How to ensure safety with ropes course ?
Safety depends on the quality of the ropes, regular checks and proper storage.
What is the difference between ropes course and climbing ropes?
ropes course ropes are specifically designed for weight and tree swings, while climbing ropes are made for vertical climbs.
How do I choose the right rope length for my ropes course ?
It depends on the height of your platforms and the distances between them. Consult our guide for an optimal selection.
Make your request for information below so that a leisure advisor can respond to your needs quickly
Ropes for ropes course play a vital role in the world of aerial activities. Not only do they guarantee the safety of adventurers and professionals, but they also define the overall ropes course experience. Every height journey, every adrenaline feeling, relies largely on the reliability and performance of the ropes used.
When it comes to ropes course , safety should never be compromised. This is why the importance of investing in high quality ropes course ropes cannot be underestimated. These ropes are specifically designed to withstand the unique challenges that ropes course presents, whether in terms of tension, weight or sudden movements.
But beyond safety, sustainability is just as crucial. ropes course professionals look for ropes that will not only protect them, but also stand up to repeated wear. This is where quality workmanship, adherence to standards and premium materials come into play. A quality ropes course rope will extend the life of the equipment, ensuring a wise investment.
Finally, performance is a key element. A premium ropes course rope offers an enhanced user experience, with better grip, tailored flexibility and ease of use. So, whether you are a professional looking to equip your park or an individual looking for the ideal equipment for your adventures, the quality of ropes course ropes is essential.
Our commitment as suppliers is to highlight these essential elements. With our selection of ropes for ropes course , you are guaranteed to get products that are not only secure, but also designed to last and optimize every adventure at height.