Evacuation bag for ropes course
Welcome to our category of escape bags for ropes course . Safety is a priority, whether you are a professional or an amateur.
Our bags are rigorously tested for durability, functionality and safety. High-quality hardware is at the heart of every product.
Explore our diverse range, designed for all types of ropes course adventures. Choose safety and efficiency today.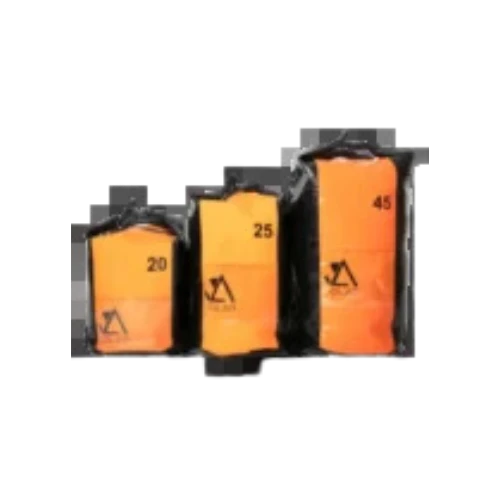 Discover our varied selection of bags, perfectly adapted to the safety needs of ropes course .
Our bags are made of high quality materials to withstand outdoor wear and tear.
Designed for quick access in an emergency, with heavy-duty zippers.
Each bag is equipped with compartments for optimal organization.
Adjustable straps for comfortable wearing, even in difficult conditions.
Do you have a project to create a park or need new activities?
Don't wait any longer to benefit from personalized support Your frequently asked questions
We are here to answer all your questions, don't wait any longer to make an appointment with a project manager.
What materials are used in your bug out bags?
Our escape bags for ropes course are made of high quality materials to guarantee their durability and resistance.
How do I keep my bug out bag in good condition?
Regular cleaning and maintenance is essential to prolong the life of your ropes course equipment.
Are your bags certified for ropes course safety?
Yes, all our evacuation bags meet ropes course safety standards.
What is the storage capacity of ropes course evacuation bags?
Capacity varies by model, ranging from small bags for essential gear to larger bags for bulkier gear.
Make your request for information below so that a leisure advisor can respond to your needs quickly
Welcome to our specialized collection of escape bags for ropes course , an essential item for anyone engaged in the activity of ropes course , professional or not. In an environment where safety is paramount, having a well-designed and reliable bug out bag can make all the difference in an emergency. Our ropes course racing escape bags are rigorously tested and designed to meet the highest standards for ropes course safety. They are made with high quality materials that resist wear, guaranteeing their durability over time.
We understand the importance of functionality when selecting your ropes course equipment. This is why our bug out bags are not only robust but also extremely functional. They are equipped with several compartments and pockets that allow you to organize your equipment optimally. The design of these bags focuses on ease of access in an emergency, with sturdy zippers and adjustable straps for maximum comfort.
That's not all. If you are looking to customize your gear, we offer customization options for bulk orders. We strive to be your number one choice for all your ropes course safety needs. With our wide range of products, we are confident that you will find the bug out bag that perfectly matches your needs and requirements.
Invest in safety, durability and functionality with our ropes course escape bags. Browse through our collection and make an informed choice today.