Jump socks socks for trampoline park
Jump socks are a must for any Trampoline Park.
More than just a safety accessory, these socks are ideal for providing additional revenue to your park.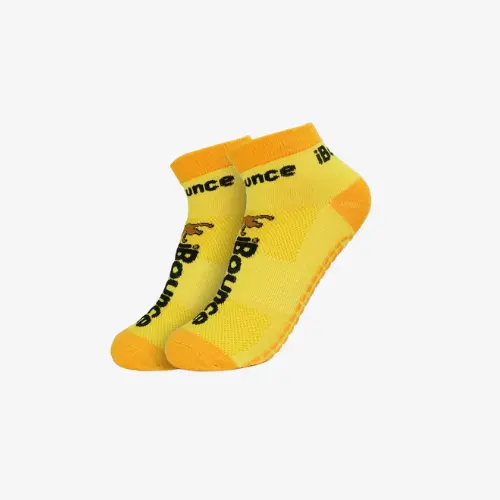 Non-slip socks are widely used in Parks trampolines and for several reasons.
First, socks help keep structures clean and reduce bacterial growth.
Secondly, it is a good way to avoid the risk of falls and injuries. Their grip adheres perfectly with smooth surfaces which allows to retain the feet during slips. Thus, it is more difficult to fall while slipping.
Finally, jump socks are ideal to ensure a complementary income to your park. Offer your socks for sale! Customers will leave with them and these essential accessories will become advertising.
How to choose your personalized trampoline socks?
Finding the right sock for your fleet based on your needs has never been easier with Storkeo.
High, low, breathable, economical or reinforced socks, we offer hundreds of variations to fully satisfy all your customers in the practice of their sports activity.
Don't wait any longer to get in touch with your leisure consultant to discuss your needs and find the most suitable model for your users.
Take advantage of the world's largest selection of models and services from leading manufacturers.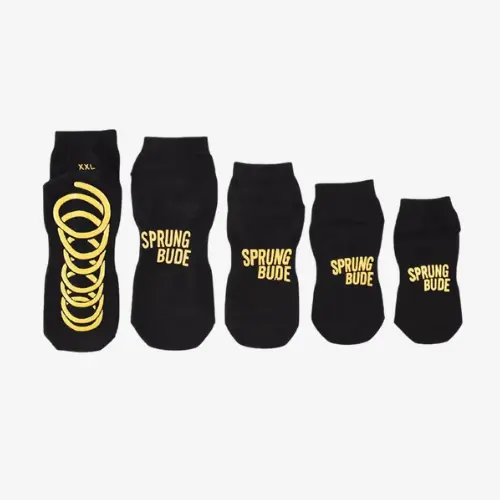 Are you looking for a manufacturer of trampoline socks?
Do you have any questions or would you like to be contacted about your anti-slip socks?
Leave us your contact information and a consultant will get back to you shortly.
All our non-slip socks
Discover our wide range of customizable non-slip socks in stock for Trampolines Park.
Our socks are free to customize and available in several sizes.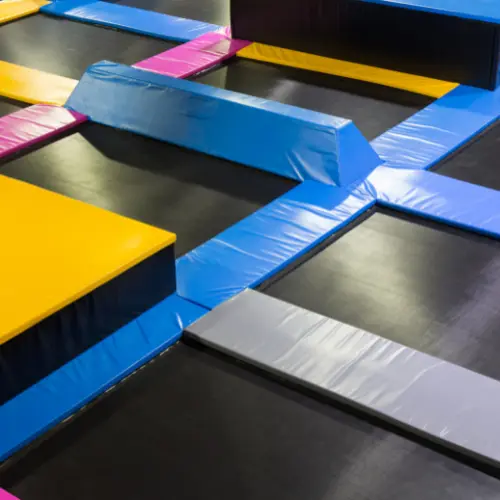 The different models of trampoline park socks
To meet all your needs, we have selected several ranges available in two heights, ankle and high.
The economic model will suit parks wishing to take advantage of the best conditions while guaranteeing a light and resistant model.
The standard full mesh pattern is the most common pattern used to make logos stand out with lots of detail.
The performance model is more ventilated to limit perspiration and therefore odor. Its elastic band in the middle of the foot and its reinforcement at the ankle allow a better foot hold.
The reinforced model is intended for parks wishing to double the inside of their socks to make them warmer. This range of socks is more often intended for limited series in additional sale for the use of your customers outside the park.
How are the trampoline socks made?
Every year tens of millions of pairs are manufactured in our factories and to meet all needs, we offer hundreds of variations.
Choose the origin of your socks with productions in Asia, Turkey, France, Portugal or United States.
Choose the material of your socks among cotton, natural fibers, polyester or bamboo.
Then choose your design, your colors, your logo and the type of packaging for a unique model.
Take advantage of the know-how of manufacturers and craftsmen with decades of expertise for socks with guaranteed quality.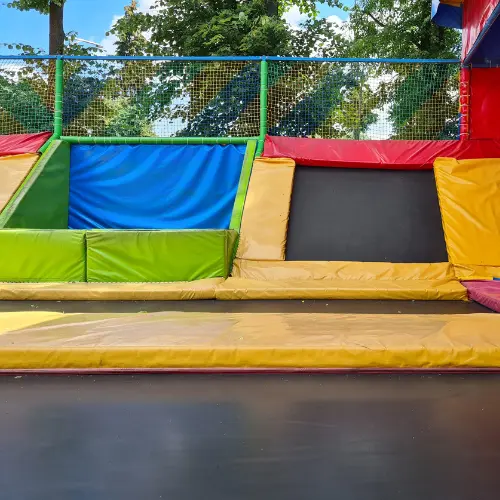 Your trampoline socks in stock
Delivery within 2 to 3 days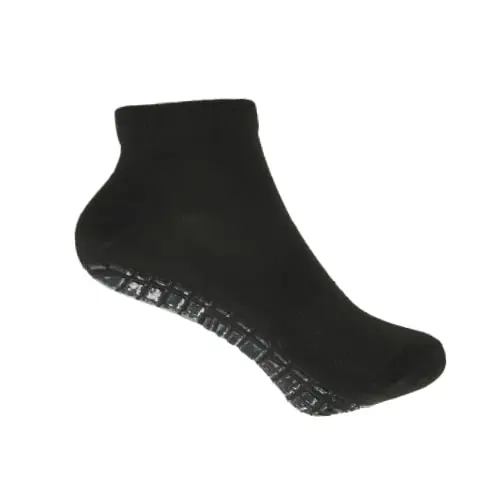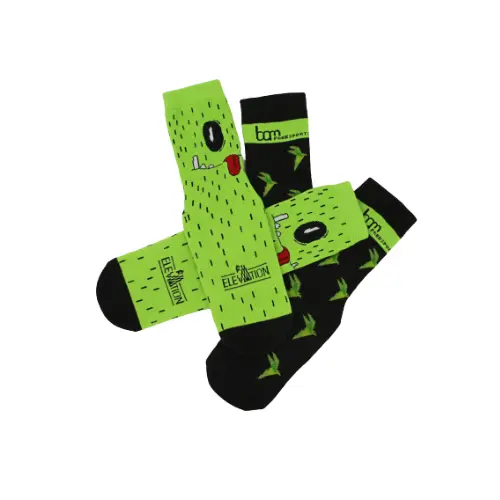 Manufacturing and delivery times for jump socks
To meet the needs of all parks we offer manufacturing and delivery solutions tailored to each.
In addition to our generic socks delivered in less than a week, we offer a choice of 4 delivery formats for your personalized socks ranging from 90 to 15 days.
Save money by choosing the most suitable manufacturing solution for your fleet and don't risk being out of stock.
Don't wait any longer to contact your consultant and enjoy your trampoline socks at the best conditions.
Take advantage of a unique payment solution for your orders
Don't worry about your purchases by taking advantage of deferred payment solutions or cash advances.
Thanks to the different financing and aid solutions, take advantage of easy payment for all your projects and only worry about your development. 
To find out about all our financing solutions, don't wait any longer to contact a Storkeo leisure consultant in your area.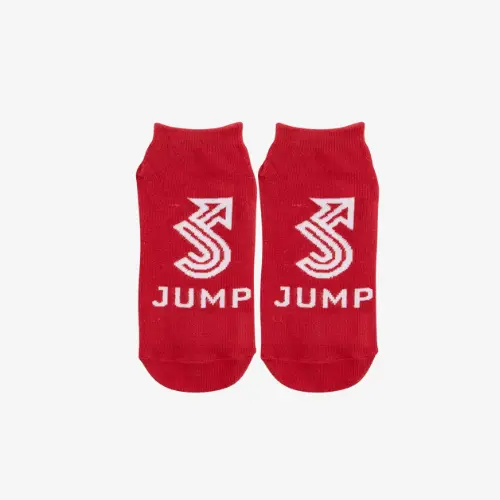 Quick and easy financing for your amusement park
Jump socks socks for Trampoline Park
Jump socks are an essential accessory for your playground. The grips on the socks prevent slips and falls. You can choose between different models. For example, the high jump socks are ideal to maintain the feet perfectly. The standard models are the most used in parks. You can also choose a model of organic socks.
Our jump socks are sold in bulk. We propose to the professionals and future professionals of the hobby the personalization of the models. It is however possible to buy anti-slip socks in stock, that allows to have in urgency a batch of socks.
Thanks to Storkeo, buy your personalized trampoline socks at the best price! Our agents take care of your project from the idea of creation to the closing of the park. We accompany you in the stocking of your Trampoline Park.